Summer Institute for Research Design
July 13 – 31, 2015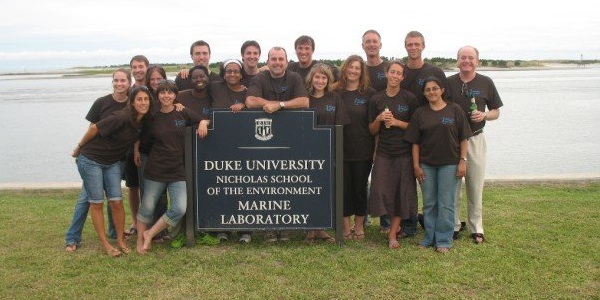 The National Science Foundation Summer Institute for Research Design in Cultural Anthropology (SIRD) brings together area experts and Ph.D. students for three weeks of intensive study on issues in research design. The goal of the Institute is to provide students with a meaningful experience that will advance science in cultural anthropology. The primary objectives of the Institute are:
To provide Ph.D. students in cultural anthropology with a basic understanding of the link between theory and scientific methodology in cultural anthropology.
To improve each student's ability to develop and write a scientifically well conceived research proposal.
To provide students with basic scientific research knowledge and skills for solving a variety of research design problems.
Course Content
Course content covers a broad spectrum of research design issues, but with a heavy emphasis on the link between theory and method. Topics covered include:
the link between theory and the development of research objectives, concepts, definitions, variables, measures, and hypotheses
research design and threats to validity
the relationship between quantitative and qualitative approaches within the ethnographic context
systematic data collection procedures
probability and non-probability sampling
statistical distributions and elementary data analysis with an emphasis on concepts (e.g., sampling distribution theory)
introduction to data structures and management in both a qualitative and quantitative context
text and narrative data collection and analysis
hypothesis testing using both qualitative and quantitative data
developing research proposals
Time and Place
Now in its 20th year, the Institute is directed by Jeffrey C. Johnson (U. of Florida), with co-directors Susan Weller (U. of Texas Medical Branch at Galveston), Amber Wutich (Arizona State U), and H. Russell Bernard (U. of Florida).
In 2015, the Summer Institute will run from July 13 – 31.
Application Information
Who should apply
All Ph.D. students of cultural/social anthropology programs (from any country) who are at U.S. institutions are eligible, as are American citizens studying for the Ph.D. in cultural/social anthropology abroad. Students who are in the process of developing dissertation projects or preparing dissertation proposals are particularly encouraged to apply.
Costs
The program covers students' room, board, and tuition. In addition, students receive free copies of all software used for instruction. Students are responsible for costs associated with travel to and from the Institute and required textbooks.
Deadline: March 1, 2015.
Supported by the National Science Foundation